event details
Royal Hawaiian Center's Beer & Wine Garden at Waikiki Pro Bowl Block Party
ROYAL HAWAIIAN CENTER FEATURES EXCITING ENTERTAINMENT LINEUP AND BEER & WINE GARDEN AT WAIKĪKĪ PRO BOWL BLOCK PARTY
Pro Bowl Trophy Displayed at Wolfgang's Steakhouse by Wolfgang Zwiener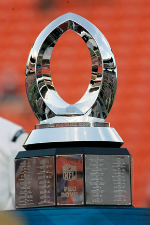 Royal Hawaiian Center is hosting a packed lineup of entertainment, dining, shopping, and convenient parking, along with the only Beer & Wine Garden in Waikīkī at the Official NFL Pro Bowl Block Party Saturday, January 26 from 6:00 to 10:00 p.m. on Kalākaua Avenue.
Mingle with Pro Bowl players, cheerleaders, and team mascots enjoying the Waikīkī festivities and view the trophy first-hand at Wolfgang's Steakhouse by Wolfgang Zwiener, on level 3 of Building C near Forever 21. The trophy will arrive on January 22 at Wolfgang's Steakhouse at 2:00 p.m. and be on display until 10:00 p.m. that evening. From January 23-26, the trophy will be on display from 11:00 a.m. – 10:00 p.m. prior to the big game.
Enjoy the festivities with free entertainment by the renowned Royal Hawaiian Band, Legends in Concert Waikiki, and Nā Hōkū Hanohano winner Mailani at the Center's Mele 'Ailana – Music of the Islands stage – the first stage as you come down Kalākaua Avenue near the intersection at Royal Hawaiian Avenue. The entertainment schedule is listed below.
In honor of the Pro Bowl Block Party, the Center will also be hosting its Royal Hawaiian Center Beer & Wine Garden from 6:00 to 10:00 p.m. in The Royal Grove with DJ Min-One spinning the latest hits. The Official Pro Bowl Beer, Bud Light Lime, along with an assortment of other beers and wines, will be available for purchase. A portion of the proceeds will go to benefit the Visitor Aloha Society of Hawaii (VASH).
Shop or dine during the Block Party and enjoy validated special event parking for $5. Visit Lei 'Ohu Guest Services adjacent to The Royal Grove to receive validation.

ENTERTAINMENT LINEUP
6:00 p.m. – Royal Hawaiian Band (performance will be located in The Royal Grove, not on the Kalākaua Avenue stage)
Established by King Kamehameha III in 1836, the Royal Hawaiian Band is the only official municipal band in the United States. Led by Bandmaster Clarke Bright, the 40-member band performs Hawaiian, classical, and pop hits. Royal Hawaiian Band Performs on the first and third Thursdays of each month at Royal Hawaiian Center.
6:35 p.m. - Hālau o ke 'A'ali'i Kū Makani
Led by Kumu Hula Manu Boyd, Hālau o ke 'A'ali'i Kū Makani will perform traditional hula, part of Royal Hawaiian Center's weekly series, hula kāhiko at Helumoa. The troupe was the 2012 overall winners of the Merrie Monarch Festival. Boyd is also the cultural director at Royal Hawaiian Center.
7:00 p.m. – Legends in Concert Waikiki Rock-a-Hula
Live from the Royal Hawaiian Theater, Legends in Concert Waikiki is a world-class production of tribute artists representing musical legends such as Elvis, Madonna, Michael Jackson, and more. Enjoy a preview of their high-energy Rock-a-Hula show that performs nightly (except Mondays) on level 4 of Royal Hawaiian Center.
7:25 p.m. – Malu Productions Polynesian Review
Enjoy music and dances of Hawai'i, Sāmoa, and Tahiti with Malu Productions. Watch as they perform modern hula 'auana to singing and instrumental music. The Sāmoan fire knife dance will feature five-time world keiki (children's) division champion, Hale Motuapuaka. From Tahiti, enjoy lively 'ōte'a drum music combined with Tahitian dancing. Malu Productions also performs regularly at Royal Hawaiian Center.
8:00 p.m. – Mailani Maka'ina'i
One of Hawai'i's brightest young talents, Mailani won the coveted Female Vocalist of the Year award at the 2010 Nā Hōkū Hanohano Awards. Mailani blends island contemporary with traditional Hawaiian music and also performs some of her own compositions. Mailani is also a regular performer at Royal Hawaiian Center.
8:40 p.m. – Hūlili
Mike Kahikina leads this band of Honolulu Police Department officers whose energetic performances are enjoyed at Royal Hawaiian Center and throughout the community.
9:20 p.m. – Maunalua
Bobby Moderow leads this trio that brings renewed energy and appeal to Hawaiian classics as well as great originals. This multi-winning Nā Hōkū Hanohano award group performs regularly at the Center. This award-winning trio also includes Kahi Ka'ōnohi and Richard Gideon.
The Center is open from 10:00 a.m. to 10:00 p.m. daily. For more information, call Lei 'Ohu Guest Services at (808) 922-2299 or visit www.RoyalHawaiianCenter.com.
Royal Hawaiian Center's validated parking promotion offers the first hour free with $1 per hour after that for up to 4 hours ($3 for 4 hours). Standard parking rates apply thereafter at $6 per hour. For special events, $5 parking is available with validation at Lei 'Ohu Guest Services.
Royal Hawaiian Center has the largest garage in the heart of Waikīkī with 10 levels of parking and more than 600 stalls. The parking garage entrance is located up the ramp as you enter the Center on the right side of Royal Hawaiian Avenue.
For more information please call Lei 'Ohu Guest Services at (808) 922-2299 or visit www.royalhawaiiancenter.com. Follow Royal Hawaiian Center on Instagram @RoyalHwnCtr, Twitter @RoyalHwnCtr, or "Like" us on Facebook at www.Facebook.com/RoyalHawaiianCenter.
Date

January 26, 2013

Time

6:00 PM – 10:00 PM